The grip® Stretch Film System
Views:2 Author:Tsubasa Rai Publish Time: 2021-04-26 Origin:Site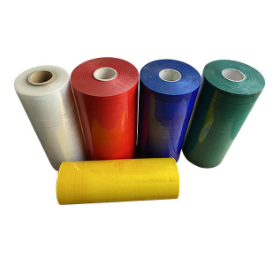 In the industry, wrapping pallets machines are usually manual. It is hard to avoid user injury or strain — the grip® Stretch Film System is designed to help to reduce happening problems such as fatigue and backache. The system is designed to be user-friendly. Meanwhile, it offers a premium solution. It includes heavy-duty films and a wall hook for convenient storage.
Along with that, you might also find changing the film roll a lot quicker and easier than other dispensers with its twist-lock system. With the unique core retention mechanism, the roll is locked in place, and the users can set up and find the perfect tension for their safe usage— Grip® has been popular across departments, it is widely used within any warehouse or storage facility. Additionally, the tension controller requires much less pressure applied during application , and automatically balances the stretch across the width of the film, weakening the "neckdown effect" and guaranteeing even pallet coverage.
In the dispenser, there is a soft non-slip handle which weakens hand muscle tension during prolonged use and improves control while increasing usability. This considerate design makes application easier when walking forwards to wrap pallets and it reduces the risk of accidents due to the increased awareness of surroundings. There is a tough skid plate at the base which protects workers' hands against bruises when covering low corners — providing additional security for any pallet configuration, including irregularly-shaped loads.
They are currently offering visiting service and virtual product demonstrations for grip® . The product has gained much feedback. Many people are very positive with the film quality. The dispenser is much lighter and easier to use than other competitors on the market, Employees will soon get used to the operation.
Click here for more industry news.