Storage Method Of Machine Stretch Film
Views:13 Author:Site Editor Publish Time: 2020-10-27 Origin:Site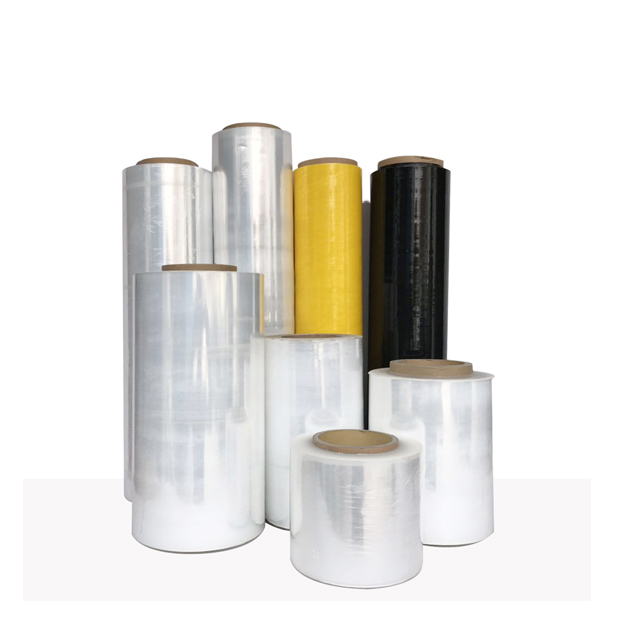 Storage method of machine stretch film
Machine stretch film is widely used in logistics packaging,it is commonly used in the process of selling or shipping various commodities.
Its function is to stabilize and maintain commodities.Machine stretch film is used in large amounts in industrial production, Each manufacturer usually purchases some
stretch films for ease of use.But how to properly store the machine stretch film after purchasing it ?
1.The storage temperature cannot be too high or too low, it should be between-15℃-40℃。
2.When storing machine stretch film, it should be palced in rolls,stored in a cool and clean room, without folding, to prevent the sun and rain forest.
3.Prevent the machine stretch film from contacting acid, alkali and organic solvents, and keep the stretch film clean and dry.
4.When not in use,it should be kept in the warehouse in time.
When using machine stretch film for daily logistics packaging, the appearance inspection should be carried out first. The machine stretch film of good quality must
be free of particles, impurities, and the anti-corrosion film has a uniform thickness and a uniform color
The professional one-stop machine stretch film helps industrial production save transportation costs and avoid losses in logistics transportation.The machine stretch film has effectively helped the logistics industry to rebound significatly, and strongly supported the steady development of industrial logistics demand.