Application range of PE stretch film
Views:2 Author:Site Editor Publish Time: 2021-03-03 Origin:Site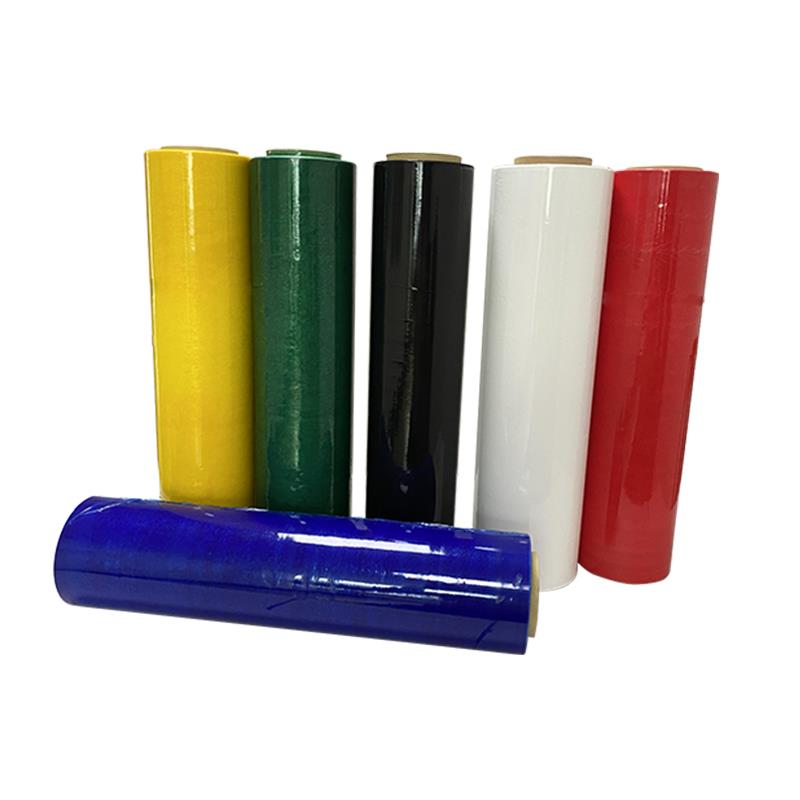 The advantage of the PE stretch film is that the protected product is not polluted, corroded, scratched during production, transportation, storage and use, and protects the original smooth and shiny surface, thereby improving the quality of the product and the test market. Competitiveness. It applies to the following industries.
PE stretch film has high flexibility, not easy to break, strong blast resistance, strong impact resistance, strong tear resistance, strong tension, and can replace box packaging. It is widely used in collective packaging and pallets. On the packaging.
1. Manual packaging
This is a simple type of PE stretch film packaging. The film is mounted on a shelf or held by hand, rotated by the tray or the film is rotated around the tray. First, re-package after the wrapped tray is damaged, as well as general tray packaging. , This kind of packaging speed is slow, and the suitable film thickness is 15-20μm.
2. Sealed packaging
This kind of packaging is similar to shrink film packaging. The film wraps the tray around the tray, and then two thermal grippers heat seal the two ends of the film on one side. This is the early use of stretch film, and it has developed More packaging methods.
3. Full width packaging
This kind of packaging requires the film width to meet the covering tray, the tray shape is regular, and the suitable film thickness is 17-35μm.
4. Horizontal mechanical packaging
Different from other packaging, it is suitable for long goods packaging, such as carpet, board, fiberboard, special-shaped board, etc.
5. Pallet mechanical packaging
This is a wide range of mechanical packaging methods. The tray rotates or the film rotates around the tray. The film is fixed on the bracket and can move up and down. It is about 15-18 trays per hour, and the appropriate film thickness is about 15-25μm.
6. Small items packaging
This is the packaging method of PE stretch film, which can not only reduce the cost of materials, but also reduce the storage space of pallets. This kind of packaging appeared in 1984, but a lot of this kind of packaging appeared on the market a year later. The potential of this method is huge, and the suitable film thickness is about 15-30μm.
7. Conduit and cable packaging
This is an example of the application of stretch stretch film in a special field. The packaging equipment is installed at the end of the production line. Stretch film can replace the rope to tie up the materials, but also has a maintenance effect. The applicable thickness is 15-30μm.
8. Paper tube packaging
This is one of the new uses of PE stretch film. Compared with the old paper tube packaging, the use of stretch film packaging has a better effect.